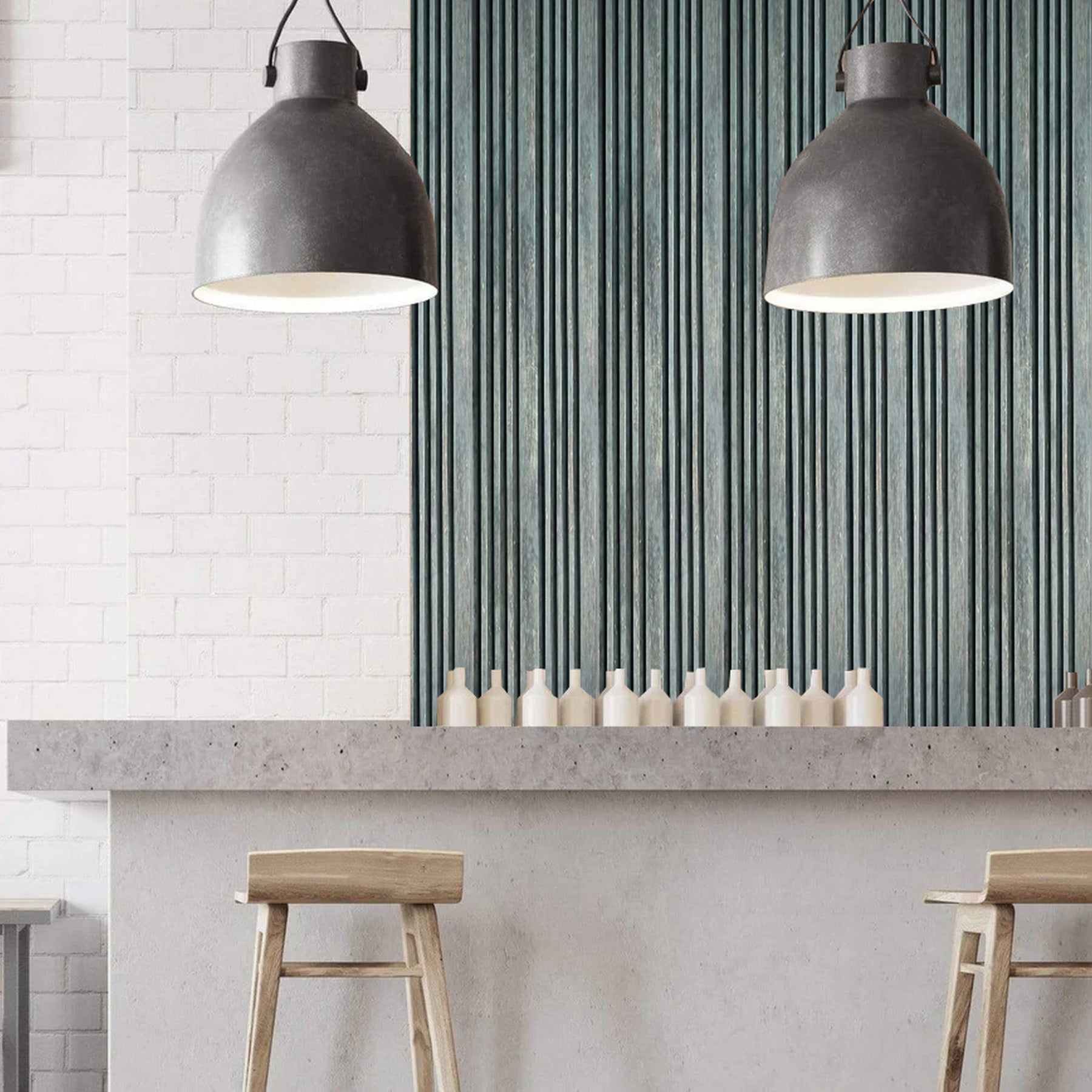 Elevate Your Home with Vinyl Cladding and Shiplap Wall Paneling
Introducing Vinyl Cladding Panels - An Easy Upgrade for Your Home
Hey there, fellow DIY enthusiasts! Today, I'm excited to talk about a game-changer in home improvement - Vinyl Cladding Panels. These versatile panels come with a host of benefits that will transform the look and feel of your living spaces. Whether it's your indoors, living rooms, bedrooms, or family rooms, Vinyl Cladding Panels are a fantastic option worth considering.
So Many Options, So Easy to Install and Maintain
One of the best things about Vinyl Cladding Panels is the plethora of options available. From various textures to an array of colors, you'll have no trouble finding the perfect match for your home's style. The best part? They are incredibly easy to install and maintain!
Installation is a breeze. First, just measure the area you want to cover, and with the help of a trusty table saw, cut the panels to the perfect size. No complicated procedures, no need for specialized tools. Once you have the pieces ready, simply glue them to the wall using liquid nails. The strong adhesive will securely hold the panels in place, giving your walls a fresh and stunning appearance.
As for maintenance, you'll love how hassle-free it is. Vinyl Cladding Panels are known for their durability, and they won't fade or warp easily. A quick wipe down with a damp cloth is all you need to keep them looking as good as new.
Shiplap Wall Paneling - Elevate Your Space with Elegance and Improved Acoustics
If you're looking to take things up a notch in terms of elegance and acoustic performance, Shiplap Wall Paneling is the answer. This polyester decorative acoustic wall slat panel is designed to enhance the sound quality and create an elegant ambiance in any interior space.
A Perfect Fit for Walls and Ceilings
One of the standout features of Shiplap Wall Paneling is its flexibility. Not only can it be used on walls, but it's also ideal for ceilings, adding a touch of sophistication to any room. Whether you want to spruce up your living room, bedroom, or even your home office, Shiplap Wall Paneling is the way to go.
Effortless Installation and Endless Possibilities
DIY enthusiasts, you'll love this part. Shiplap Wall Paneling is designed for easy installation, making it a dream come true for anyone who enjoys taking on home improvement projects themselves. The panels are simple to handle, and their unique interlocking system ensures a seamless fit. Imagine the satisfaction of seeing your walls and ceilings come together like a pro!
Colors Galore for Your Creativity to Soar
With an extensive range of colors available, you'll have the freedom to let your creativity soar. Experiment with different hues to create the perfect ambiance that resonates with your style and personality. The possibilities are endless - from vibrant and bold to subtle and serene, Shiplap Wall Paneling will bring your vision to life.
Unveiling the Secret Behind Shiplap Wall Paneling
Polyester Material - The Key to Enhanced Acoustics and Durability
The magic of Shiplap Wall Paneling lies in its composition. These panels are crafted from polyester material, which not only ensures durability but also enhances acoustic performance. Say goodbye to echoing rooms and embrace the cozy and quiet atmosphere that Shiplap Wall Paneling brings.
Vinyl Cladding Panels and Shiplap Wall Paneling: A Match Made in Home Improvement Heaven
When it comes to home improvement, combining Vinyl Cladding Panels and Shiplap Wall Paneling can elevate your spaces to a whole new level. Picture this: the sturdiness and easy maintenance of Vinyl Cladding Panels beautifully complementing the elegance and acoustic enhancements of Shiplap Wall Paneling. It's a match made in DIY heaven!
Endless Creative Combinations
The best part of this dynamic duo is the endless creative combinations you can explore. Imagine using Vinyl Cladding Panels to create an accent wall and then surrounding it with Shiplap Wall Paneling to heighten the visual impact. Or you could mix and match colors and textures to create unique patterns and designs that reflect your personality.
The Perfect Fit for Any Room
The versatility of these two products means that they can be used in any room of your home. Whether you want to spruce up your living room, add a touch of luxury to your bedroom, create a cozy family room, or even revamp your home office, Vinyl Cladding Panels and Shiplap Wall Paneling have got you covered.
Embrace the Transformation
In conclusion, Vinyl Cladding Panels and Shiplap Wall Paneling are two powerful tools that will allow you to unleash your creativity and transform your living spaces. With easy installation, durability, and endless design possibilities, they cater to both DIY enthusiasts and seasoned constructors alike. Whether you're looking for a quick and easy upgrade or a complete room transformation, these panels are here to make your dreams a reality. So, get your tools ready, measure twice, cut once, and let the magic begin! Happy DIYing!